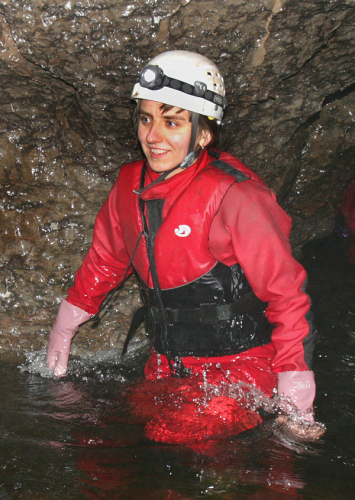 Name: Violeta Stanislauskienė (Bladžiūnaitė)
Location: Vilnius

Caving club: Aenigma

Contacts: violeta[eta]speleo.lt

Main expeditions and caves:
2007 December/2008 January - the district of Graz, Austria, leader A.Gudaitis. Caves: Frauenloch, Drachenhöhle, Trahüttenhöhle.
2008 March - Nothern Ireland, leader Stephen Macnamara. Caves: Shannon, Marble Arch and others.
2008 April/May - Alek massif, the Caucasus, Russia, leader A. Gudaitis. Caves: Osenniaya, Nazarovskaya.
2008 December/2009 January - Aggtelek district, the Carpatian Mountains, Hungary, leader Marton Kucsera. Caves: Beke, Kossuth, Baradla, Meteor, Baglyok Szahadeka, Szabadsag.
2009 August/September - the Arabika Massif, the west Caucasus, Georgia, leader A. Gudaitis. Cave: Krubera-Voronya (-1215 m).
Deepest descent: -1215 m (the cave Krubera-Voronya, Abkhazia (Georgia)).